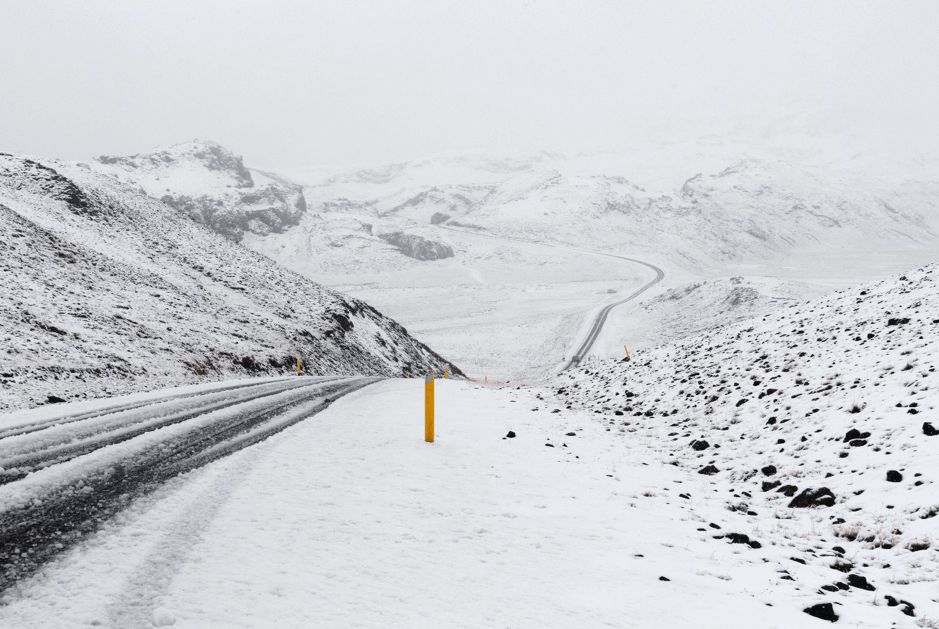 Driving in bad weather can bring a tonne of added challenges. So, if it's your first winter behind the wheel, there are a few things you should know. In this article, Mark Barclay, from automotive parts supplier GSF Car Parts, is going to tell us how to stay safe when driving during hazardous weather, as well as give his tips for maintaining your vehicle when the temperature drops.
As the nights get darker and the days get colder, conditions out on the roads get increasingly treacherous. And, for newly qualified drivers who are still a building up their confidence, this can make the winter months especially challenging. Here, I've put together my top tips for staying safe behind the wheel this winter, including how to keep your car running smoothly and avoid breakdowns.
1. Start with a service
Any underlying mechanical issues with your car can rapidly worsen when the temperature drops, which is why there's always a sharp spike in breakdown assistance call outs when an icy blast hits. And, when your car breaks down, it's more than just an inconvenience as you'll often be facing a hefty repair bill, too.
The good news is that many winter breakdowns can be prevented with regular servicing and maintenance. So, unless your car is brand new, the best way to get your car ready for the winter is to book it in for a service before the cold weather arrives. During a service, a mechanic will check the oil, brakes, heating and cooling systems, and other essential mechanisms then carry out preventative repairs. They'll also flag up any problems that are likely to escalate in future if they are left untreated.
Many garages will offer discounted 'winter check-up' bundles around this time of year, so take advantage of these while you can.
2. Perform regular checks before long journeys
In addition to regular servicing, checking your car yourself can also help to flag up any problems and ensure that everything is in full working order. There's quite a bit to remember, so an easy way to make sure you don't forget anything is to use the FORCES system: fuel, oil, rubber, coolant, electrics, and screen wash.
While you might remember many of these checks from your theory test and driving lessons, it's always good to refresh your knowledge so I've outlined how to perform them below.  I'd recommend carrying out the FORCES check every time you go on a long trip, and every week or so throughout the winter during normal use.
Fuel
As obvious as it sounds, you should always check you have plenty of fuel in the tank. You don't want to run out on a remote back road, especially not on a cold dark night!
Oil
Oil is the lubricant that keeps everything running smoothly, and if it's allowed to run out, it can cause serious engine damage. So, check the levels using the dipstick and refill as needed before you set off.
Rubber
Your tyres should have a tread depth of at least 1.6 mm, but I'd advise going no lower than 3mm during the winter as this will provide much-needed grip and traction in bad weather. And, don't forget to check that the pressure in all four tyres is at the level recommended in the owner's manual — if your car doesn't have an automatic pressure indicator on the dash, then a handheld digital gauge will allow you to do this quickly and easily.
The wiper blades can also wear down over time. If you notice that they don't seem to be clearing your screen as effectively as they once did or they keep sticking to the screen, it's probably time to get them replaced.
Coolant
The antifreeze in your car's cooling system becomes diluted over time, and when the mercury drops below zero it could be at risk of freezing up. So, be sure to top it up with antifreeze diluted with water — you can find the correct ratio in your owner's manual.
Electrics
Check the battery, as well as the lights. You can do this easily by switching on the hazard lights and walking around your car.
Screen wash
There's all sorts of dirt and grit on the roads in winter, so you should be sure to check your screen wash level. If it's running low, top it up with a good screen wash fluid — preferably a winter one that is effective in colder temperatures.
3. Keep an emergency kit in the car
No driver likes to imagine that they'll ever be stranded in their car due to heavy snow. But even here in the UK, where we don't tend to get much of the white stuff, it's always a possibility. During the Beast from the East last year, hundreds of motorists were stuck on the M80 overnight in freezing temperatures (BBC) — and you can never be sure that we won't see another repeat of the extreme weather this winter.
In an emergency situation like this, having a few essentials with you in the car can make a big difference, so I'd recommend putting together an emergency kit and stowing it in the boot. Even if the weather isn't particularly bad this year, it could also come in handy if you're unlucky enough to break down in a remote area. I recommend including the following items:
Instant hand warmers.
A chocolate or energy bar
A blanket.
A hi-vis vest, in case you need to leave the car and seek help.
Some drinking water. On a long journey, you can even take a thermos with a hot drink.
A torch.
A shovel. You can buy folding travel shovels that will take up less space in your car.
A mini first aid kit.
Jump leads.
A car phone charger.
Finally, be sure to wrap up in plenty of layers before you set off — you might be warm and toasty in your car with the heating on full blast, but you certainly don't want to have to walk for help in a t-shirt if you get stranded in the snow.
Plummeting temperatures and poor weather conditions can make your car more likely to break down, but by following the advice I've shared here, you should be able to keep it running smoothly until spring.