David Johnson
Sidmouth Driving Instructor
Helping you learn to drive every step of the way…
Book lessons with David
Hi, I'm David! I'll teach you to safely drive with confidence, whilst respecting the rules of the highway code as well as your fellow drivers.
About David the instructor
As well as being a fully qualified DVSA driving instructor, David is an active member of the local RoSPA Rodar driving group (Royal Society for the Prevention of Accidents) and achieved Gold level in the driving standards assessment which is a nationally recognised certificate.
His aim is to improve driving standards and safety of you and others in the group.
Advanced Driver Instruction
David also holds a National Diploma in Advanced Driver Instruction which is a certificate demonstrating the highest level of driving and instructional ability.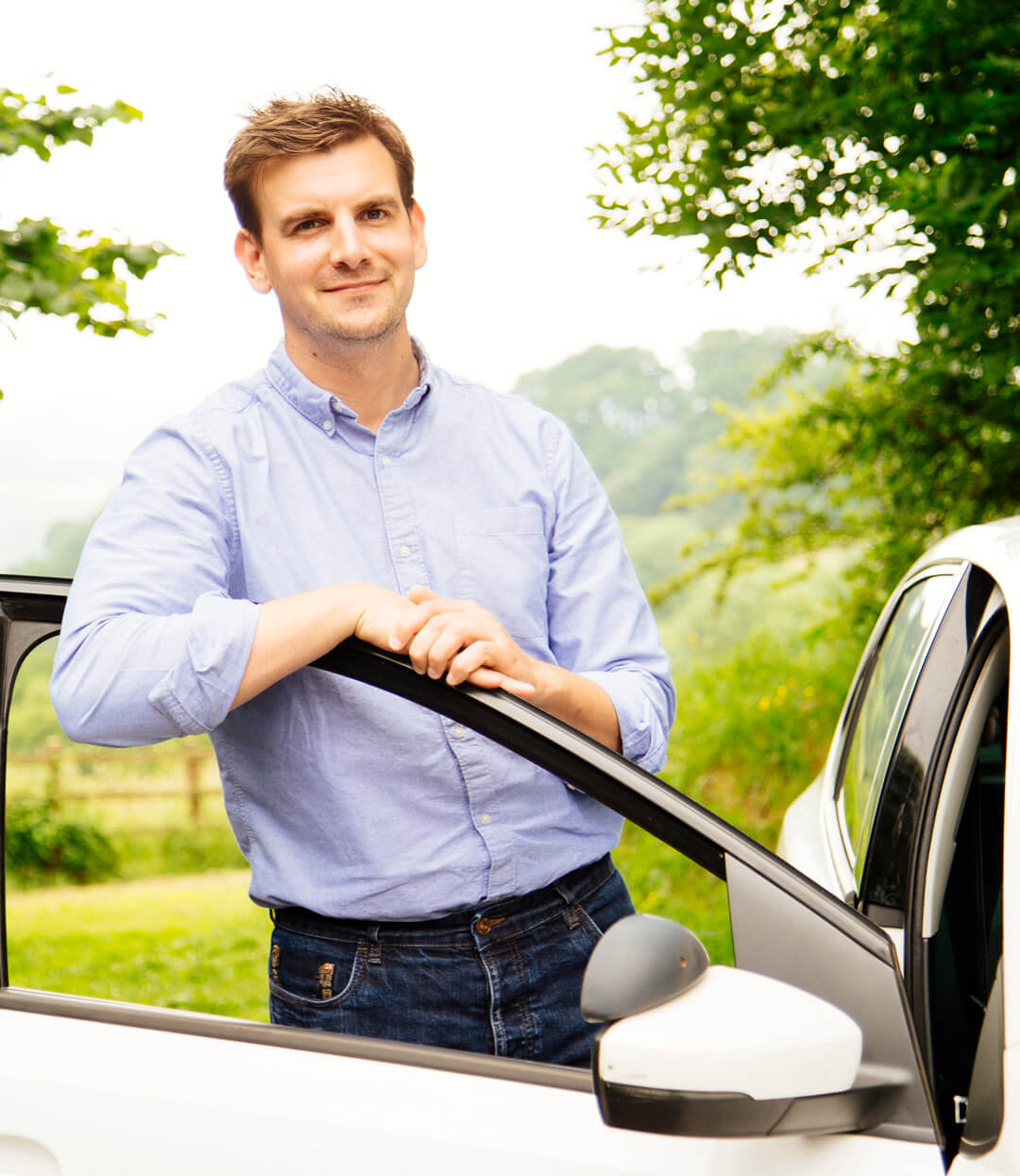 Learning to drive in Sidmouth
I've been teaching people of all ages to learn how to drive in Sidmouth for over 7 years.
As a First Drive South West driving instructor and resident since 1998, I know the Sidmouth area intimately and understand the challenges that you'll face whilst driving in both rural and urban environments.
You can have confidence that my colleagues and I will share every piece of driving knowledge we can to ensure you pass your test as quickly and safely as you are able.
Learn to drive with local, Exeter driving instructors that really care about helping you pass your driving test.