First Drive will help you become the best driver you can be!
We'll help you learn to drive with these helpful driving tips and blog posts.
We'll guide you from zero to hero, safely!
Driving tips and blog posts
These useful driving tips will help you pass your test quickly and safely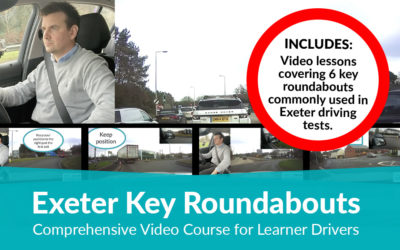 Are you currently learning to drive in and around Exeter? Planning on taking your test at the Exeter test centre? Our video courses could really make a difference to you! First Drive Southwest have created an online classroom with courses covering the key...
read more